Social Media Marketing Boot Camp - Orange County, California

Monthly Event - Third Friday of every month: 2:30 PM to 5:00 PM (PDT)

Irvine, CA
Event Details
Confused about social media? Don't know where to start? Not sure if there is any value or ROI?
What? Ogoing invites you to Social Media Marketing boot camp workshop for small businesses, entrepreneurs, startups, owners and SMBs. Ogoing will share tools and best practices that will accelerate your sales and boost your business with the latest social media. Ogoing will help you become a social media expert! Ogoing is an exclusive small business social network that helps small businesses efficiently expand their local customer contacts through cutting-edge social media.
     "I definitely learned a lot and it got me motivated to have a larger presence online and oGoing!" - Paul Imhoff, Director, Newmark Knight Frank
Why? While the social media market is exploding with dozens of leading websites such as Facebook, LinkedIn, Twitter, Google Plus and more, Ogoing remains focused on utilizing key tools that small businesses need in order to rapidly grow their social media presence. Business owners, entrepreneurs and startups do not always have the time, knowledge, resources and money to boost their brand and obtain new leads using social media. This is where Ogoing helps! Think of Ogoing as the business matchmaker.
Key Benefits why YOU should attend this bootcamp:
Learn the importance of social media today in building your social presence
Create leverage to promote your brand, products and services, news and events
Connect with many relevant businesses on Ogoing, and expand your social network
Jumpstart your sales using the latest social media tools and best practices
Manage, defend and grow your social media reputation to your advantage
Learn how to boost social presence on Facebook, LinkedIn, Twitter, Google+, Blogs & more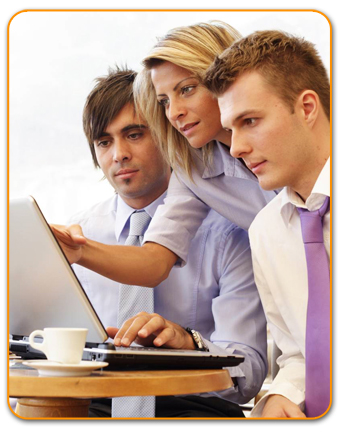 "I got solid answers to many of my social media questions and concerns. He truly is a master in his field. It was the best education I have ever received." - Christina Vendley, Affiliate Manager, Free Blog Factory
Who? CEO and Founder of Ogoing, Sanjay Dalal will educate about the importance of social media today in local marketing, business networking, and customer feedback, and share insights on how social media will drive more business. Ogoing is Sanjay's 7th small business startup since he moved to California in 1997. Sanjay is an accomplished social media entrepreneur, innovation author, speaker, innovator, and community leader. Sanjay has trained over 100 Southern California business owners through the social media bootcamp


Paid attendance includes social media bootcamp materials
* Sanjay Dalal is an inspiring speaker, and has presented at many business associations including Asian Business Association, SABAN, Irvine Chamber of Commerce, Indian-American Business Federation, UC Irvine, Rotary Club, Indian Medical Association, WebEx, Dassault Systemes and more.
Where


HQ Global - Regus
7545 Irvine Center Dr # 200


Irvine

,

CA

92618


Organizer
Ogoing
Ogoing is USA's leading social network for small business. Small businesses are vital to America's economic future; 28 million small businesses create two-thirds of all new jobs and spend more than $6 trillion dollars annually. Although 97% of all customers look online for local products and services, 63% of small businesses do not have a website. Ogoing gives business owners and entrepreneurs a powerful social media marketing platform that promotes the business, attracts new customers, boosts online visibility, improves website traffic and accelerates sales. Ogoing helps generate real leads! Did you know that many Ogoing small business profiles are ranked on the first page of key search engines?

On Ogoing, small businesses instantly promote their products, share their latest deals and services, post their news and events, and make new connections. Ogoing helps owners find new customers and jump start sales using the latest social media platform. Ogoing is the small business social network to explode your social media brand and engage with your customers. If you are a small business that wants immediate results using social networking, business networking and social media marketing, Ogoing is the solution. Think of Ogoing as the Business Matchmaker! It takes less than five minutes to get started, and once you are connected, you will come back to do more!
Ogoing CEO & Founder Sanjay Dalal is highly passionate about creating small business opportunities and helping small businesses succeed and grow! He has hosted over a dozen social media marketing bootcamps since 2011, trained over 500 small business owners and entrepreneurs, is a frequent speaker on social media, and loves to share social media best practices and marketing case studies.

Learn more about Ogoing here: http://ogoing.com
If you have any questions about our social media workshops, please contact us at: 1-949-288-6880 Toll-Free: 1-888-856-8881 or go here: http://ogoing.com/contactus